Much of the winter so far has been spent tidying up existing runs and sorting out the final permissions and routes for the rest of the network. But last weekend saw the pouring of the concrete for our final cabinet, at Mhor 84, and today the cabinet itself was installed on the new plinth.
That means that we now have everything in place to complete the core network and to then build out to the remaining extended legs, to Balquhidder Station, Immeroin and Inverlochlarig – the four pits needed on the Inverlochlarig route should be dug in the next week, weather permitting.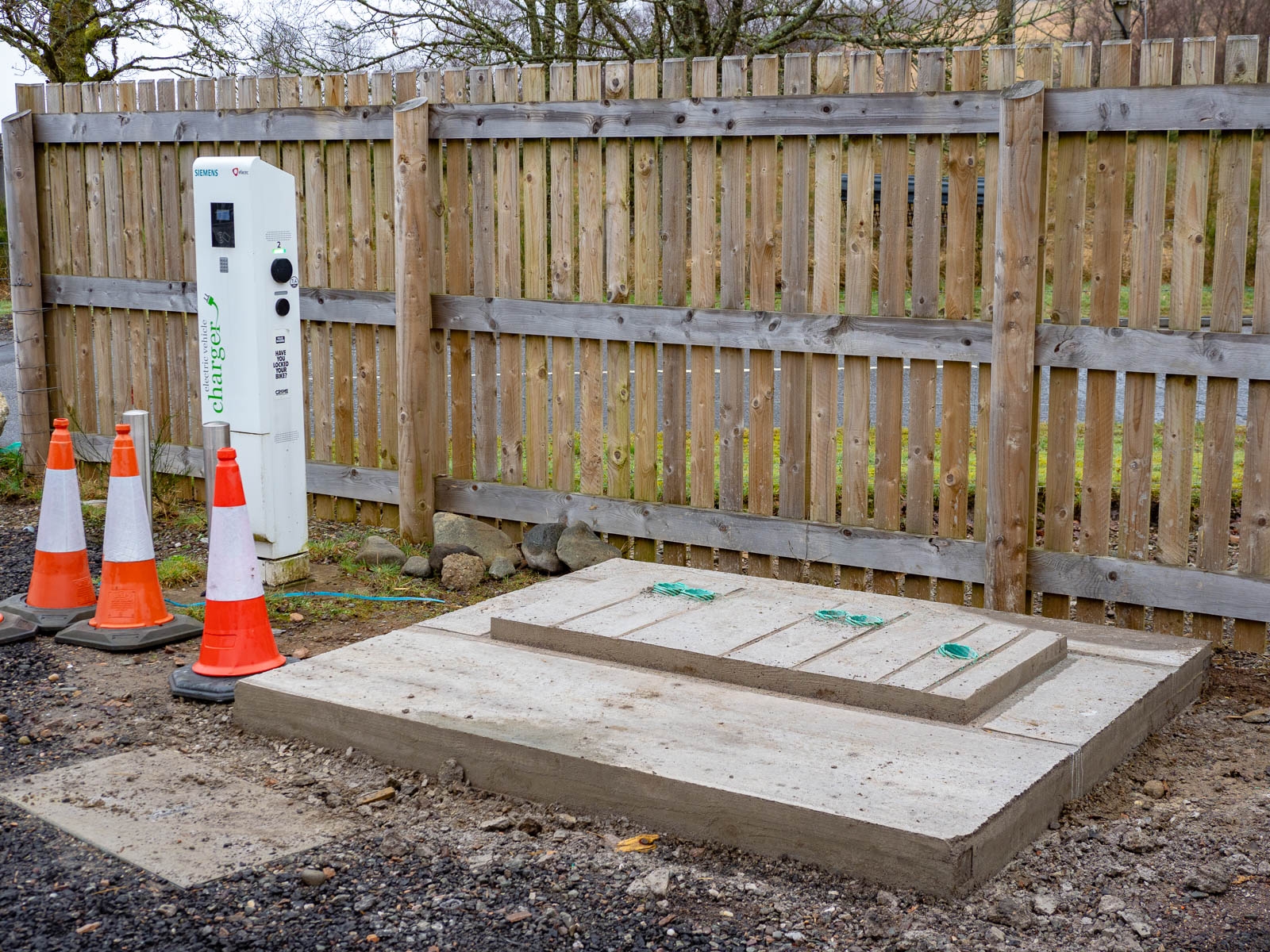 We now just have the A84 crossing and part of the ducting from Auchtubh to Mhor 84 to be installed before the fibre can be blown from Auchleskine to Mhor 84, after which we can connect all the properties in the east half of the glen.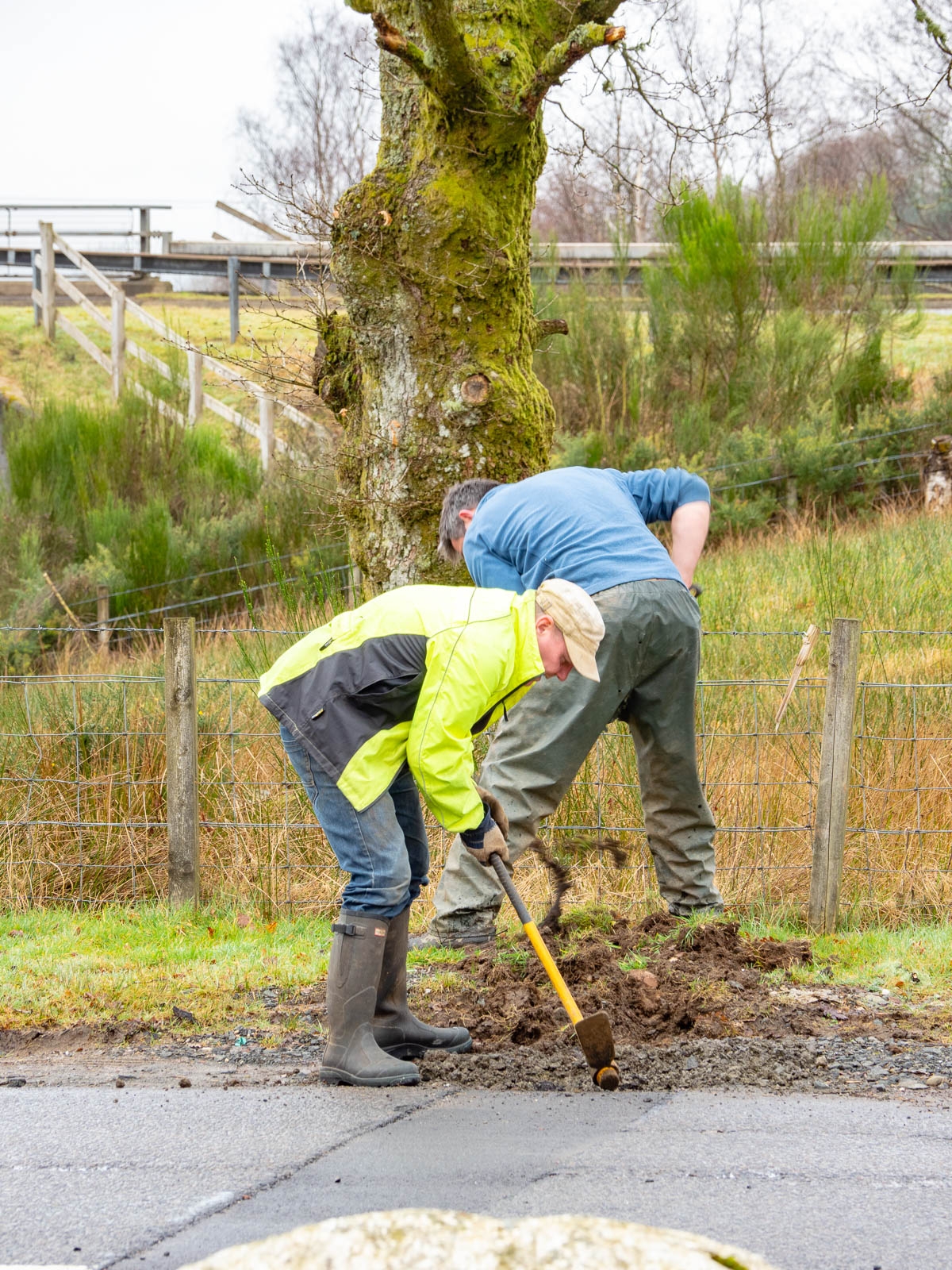 We do have a slight issue: two house drops have been eaten by the local pigs. So they clearly regard bright orange ducting as some sort of mutant carrot. So please do try to keep your porkers away from the ducting – once they're in a field or garden, we wouldn't bet on solid concrete to stop them!